How to Celebrate the 50th Anniversary of WDW
A magical guide to all things new for Walt Disney World's 50th birthday celebration!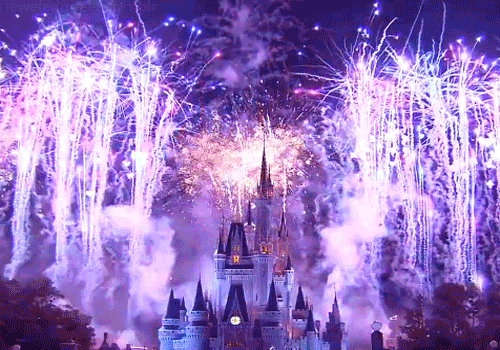 Magic Kingdom
Food
Spring Roll Cart (Adventureland)
50th anniversary spring rolls are filled with pastrami and pepper jack cheese and served with a mustard dipping sauce. You can mix and match when you order so we also got a classic cheeseburger spring roll.
Aloha Isle
The Tropical Serenade is a coconut soft serve POG juice float, with a pineapple cake pop. This is the best float I've had at, and I especially recommend it if you've been looking for cake pops in the parks after they went missing from Main Street Bakery.
Columbia Harbour House
The Happy Haunts Milkshake might not be specific to the 50th celebration, but it's definitely new and worth checking out. The milkshake itself is actually blueberry flavored which I was not expecting, but the donut is a delicious chocolate frosted and the straw is a great souvenir!
Must Sees
Magic Kingdom has the most character statues of all, featuring classic Disney characters including the fab 5 as well as movie characters themed to each land.
The Castle
Cinderella Castle was beautifully decorated for the 50th, which highlighted her new paint job beautifully. The cavalcades are also now themed, as characters appear in their 50th celebration costumes.
Epcot
Must Sees
Character statues in Epcot represented the future of Epcot (Guardians of the Galaxy) as well as celebrated the World Showcase (Coco). This being said I'm not sure what Hei Hei and Pua were doing here, but they were cute!
Animal Kingdom


Food
Creature Corner (Starbucks)
Nomad Lounge
The Firefly Margarita is refreshing and tropical, and I loved the pineapple garnished dipped in chili for a little hint of spice.
The lobster mac and cheese is a must have, with sizable chunks of lobster and a very Instagram worthy cheese pull.
Must Sees
Our favorite animal friends are featured as character statues in front of the Tree of Life.
Hollywood Studios
Must Sees
The 50th statues in Hollywood Studios are a mix of Star Wars and Pixar legends like Edna!
BONUS:
The Electrical Water Pageant also got an upgrade for the 50th. We were lucky enough to be staying in a Polynesian Bungalow, so we were able to get a fantastic view of the water parade and its 50th lights.